---
Main content
Top content
Top content
Law Department Welcomes Ukrainian Professors
July 5, 2022
The Russian attack on Ukraine has forced millions of people, mostly women and children, to flee. Numerous female academics are also affected by this. Four of them have found a new academic home at the Department of Law. The lecturers conduct research in criminal law, public law and civil law: Prof. Dr. Anzhelika Baran is at the European Legal Studies Institute (ELSI, Prof. Dr. Hans Schulte-Nölke), Prof. Dr. Oksana Bratasyuk at the Institute for Constitutional, Administrative and Business Law (ISVWR, Prof. Dr. Bernd J. Hartmann), and Prof. Dr. Svitlana Mazepa and Prof. Dr. Tetiana Melnychuk are located at the Center for European and International Studies (ZEIS, Prof. Dr. Arndt Sinn). The Lower Saxony Ministry of Science and Culture (MWK) and the Volkswagen Foundation are subsidizing the stays. The "Guest Research Program for Escaped Ukrainian Scientists" was advertised nationwide. The applications for funding from the City of Peace were extremely successful: no other university in Lower Saxony accepted as many female academics as Osnabrück (eight in total), and no other department in Osnabrück accepted as many female lecturers as the Faculty of Law. The Dean of the Faculty, Prof. Dr. Oliver Dörr, looks forward to the exchange: "We are happy to help wherever we can and warmly welcome the female colleagues with their exciting research projects to our circle!"
Freeze – Secure – Seize – Confiscate
25. Mai 2022
On May 16, 2022, Prof. Dr. Prof. h.c. Arndt Sinn provided to testimony to the Finance Committee of the German Bundestag on the draft bill (Sanctions Enforcement Act I) submitted by parliamentary groups of the SPD, BÜNDNIS 90/DIE GRÜNEN and FDP and on the motion of the parliamentary group of the CDU/CSU entitled "Enabling a rapid and thorough response by the rule of law to Russia's war of aggression" (BT Printed Papers 20/1740, 20/1726) where he addressed ways to more effectively enforce sanctions against Russian oligarchs and their other economic resources.
Visit to the OLG Oldenburg
25. Mai 2022
On 11.5.2022 the professors of the department visited the OLG (Regional Appeals Court) Oldenburg and met judges there as part of professional and personal exchange. The visit continued a long-standing tradition that expresses the particularly close teaching and training links between the two institutions. In his brief welcoming address, the Vice President of the Higher Regional Court, Dr. Hans Oehlers, emphasized not only how fruitful and profitable the regular professional discussions between judges and professors are, but also how many personal connections have resulted from them. Participants were especially pleased to once again be able to resume these meetings after the pandemic break.
ProKUR goes Osnabrück
03. May 2022

The fifth installment of the PhD Conference Environment and Law (ProKUR) will take place in September 2022. The conference, which is held at a different location each year, enables doctoral students to discuss their research projects and to network with other doctoral students. This year, a team from our department is organizing the conference. Ronja Altehenger, Kristina Dierkes, Jan Markgraf, Therese Neuffer and Lukas Preiß, all researchers for Prof. Dr. Cancik, are looking forward to the two-day conference and to active participation from all over Germany. The conference is supported by the Competence Network "Future Challenges of Environmental Law", a network of environmental lawyers from different universities, funded by the Federal Ministry of Education and Research. The University of Osnabrück is represented in the network by Ronja Altehenger, Lukas Preiß and Prof. Dr. Pascale Cancik. For more information on ProKUR 2022: www.jura.uni-osnabrueck.de/prokur.
Library access in the summer semester
2. April 2022
With the beginning of the lecture period on April 4, reserving workstations in the reading room has been abolished. All students are welcome during open hours. The only exception is group study rooms, for which a prior reservation remains necessary. The 3G rule & FFP2 masks are still required in all buildings, but at some workstations it is again possible to study without a mask. Reserving books in OPAC is also no longer necessary. With the start of lectures, loanable books (with very few exceptions) can once again be checked out, i.e. books that can be borrowed can be taken from the shelves and checked out by students themselves. Journal holdings will also again freely accessible. To ensure convenient use literature "off-campus", remote access to legal databases will remain available.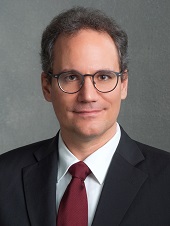 Jan Oster accepts digitization professorship
15. February 2022
The department is pleased to announce that Professor Dr. Jan Oster has been appointed to the professorship "Business Law, Information Technology and Data Law" as of February 1. With his research in media and data law as well as the law of digitalization, he not only strengthens the Institute of Corporate and Business Law with a subject that has not been represented in this breadth so far, but will at the same time expand the range of courses for students, especially in concentrations 3 and 8, with the subjects of copyright and media law. We are pleased that in Jan Oster we have gained a colleague for the new digitization professorship who so excellently complements the research profile of the Department of Law at the University of Osnabrück with its focus on European business law and the law of digitization.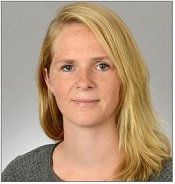 Johanna Wolff joins the ISVWR
22. December 2021
The President of the University of Osnabrück, Professor Dr. Susanne Menzel-Riedl, has appointed Professor Dr. Johanna Wolff, LL.M. eur. (KCL), to the position of full professor effective January 1, 2022. Ms. Wolff's work focuses on economic administration and regulatory law as well as finance and tax law. She received her doctorate in Frankfurt am Main with a dissertation in European law on "Foreign Sovereign Wealth Funds and Special State Rights" and her habilitation in Speyer writing on "Incentives in Law".
Indian Humboldt Fellow in Osnabrück
15. October 2021
Starting October 2021, Indian lawyer Rhuta Deogabkar will be a guest of Prof. Dr. Thomas Groß. She is sponsored by a German Chancellor Fellowship under the auspices of the Alexander von Humboldt Foundation. The program supports future leaders who carry out an independent project in Germany. Ms. Deobagkar is studying the reception of refugees in Germany with an eye towards creating proposals for improving the refugee situation in India.