---
Main content
Top content
Dean's Office
Top content
Dean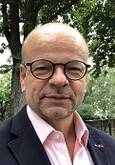 Professor Dr. Oliver Dörr
Professor of Public Law, European Law, International Law and Comparative Law
Tel.: +49 541 969 6051
Fax: +49 541 969 6049
Vice Dean

Professor Dr. Mary-Rose McGuire, M. Jur. (Göttingen)
Professor of Civil Law, Intellectual Property, and German and European Civil Procedure
Tel.: +49 541 969 6128
Fax: +49 541 969 4579
Dean of Studies

Professor Dr. Pascale Cancik
Professor of Public Law, History of European Public Law and Administrative Law

Tel.: +49 541 969 6044
Fax: +49 541 969 6082
sekcancik@uni-osnabrueck.de
Zur Homepagehttps://www.jura.uni-osnabrueck.de/lehrende/professoren_a_z/prof_bieder/startseite.html
Dean's Office Support Staff
Iris Elfes, Gabriele Proske, Sabine Bosse-Lüken

Tel.: +49 541 969 6143 /6129 / 6127
Fax: +49 541 969 4579
dekanat@jura.uni-osnabrueck.de
Research Assistant
Sophia Haak

Tel.: +49 541 969 6027
sophia.haak@uos.de
Dean's Office Opening Hours
- Tuesday, Wednesday, and Thursday, 9:00 - 12:00
- Tuesday and Thursday, 14:00 - 15:30
- Monday and Friday, closed
Occasional changes are possible during semester breaks and will be posted on the Dean's Office door.
Visitors' Address
Universität Osnabrück
Fachbereich Rechtswissenschaften
Heger-Tor-Wall 14
Room 22/114
49069 Osnabrück
Responsibilities
The Dean's Office is responsible for, among other things:
Allocating teaching assignments
Hiring of teaching assistants and research assistants
Issuing diplomas
Organization of lecture planning
Organization of doctoral studies
Authentication of documents (e.g. certificates) issued by the Department of Law. Authentications are subject to a fee.